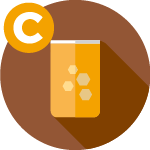 Acerola 20% Vitamin C Powder
$24.00 / KG
1448KG available
Min. Order Quantity: 15
There are no volume discounts for this product.
Description
Acerola 20% Vitamin C Powder – Please contact info@infieldmarket.com for more information.
Product Location
California

Produced in
United States

Manufacturer
Request Information
Category
Craft Brewing
Nutraceutical
Food & Beverage

Product Condition
Unopened (Complete)
Request a Product Sample
Product Q&A
Can I get a COA on the material you have showing in inventory?
Ask a question about this product
Infield Market Preferred Vendor