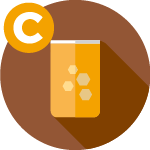 Medium Shredded Coconut ( no sulphur )
$3.11 / LBS
25000LBS available
Min. Order Quantity: 50
This product has volume discounts.
Quantity
Discount %
150 or more
4.010695
Description
Free Shipping in CA for orders of $500 or more. Orders must be placed by noon on Monday for Tuesday/Wednesday delivery.
Product Location
California

Produced in
United States

Manufacturer
Request Info
Category
Craft Brewing
Food & Beverage

Product Condition
Unopened (Complete)
Request a Product Sample
Product Q&A
No questions have been asked about this product yet.
Ask a question about this product
Infield Market Preferred Vendor