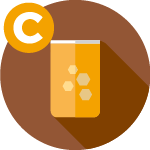 100 Brix Intense Apple
$18.57 / KG
9935KG available
Min. Order Quantity: 5
There are no volume discounts for this product.
Description
100 Brix Apple
• 100 Brix
• 100% Apple
• 5-25% of original mass
• Much cheaper to ship!
• No more bulky drums or totes
• Reduced Carbon Emissions
• Easy to formulate
• Shelf Stable
Product Location
California

Produced in
United States

Category
Craft Brewing
Food & Beverage

Product Condition
Unopened (Complete)
Request a Product Sample
Product Q&A
Im not sure to know the natrure and the goal of this product, how could it be used, and used for? can you please give me some ideas, sorry to bother you, but Im new on this page and not sure to understand what its been offered here.
Ask a question about this product
Melanie