Introducing Raw Caffeine, Our New Bulk Product
Some people swear by their cup of morning coffee, partly for the ritual of it, but more likely for the stimulant effect; put simply, it wakes them up. What if you could harness the energy you get from that first cup of coffee in your newest food, beverage or nutritional formulation? You can, with raw caffeine! Raw caffeine can be sourced as pure anhydrous natural caffeine, a fine white powder, from green coffee as a nutritional supplement. It can also be found as CO2 extracted caffeine, sourced from arabica beans. Here are some of the benefits raw caffeine can give you.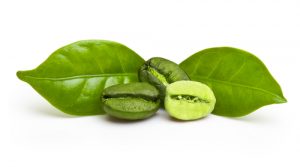 Clean Energy
Raw caffeine powder is highly concentrated, so the smallest amount can yield big results. The CO2 extracted material is NOP and approved for use in organic formulation.
Competitive and Convenient
This material is manufactured at the decaffeination plant. While much of the worlds natural sources of caffeine is bought as a bi-product from these operations, our direct line is produced in house at the same plant, which makes our market position very competitive. Inventory is located at various ship points throughout the US.
Many Uses
Pure anhydrous natural caffeine powder is food-grade and can be a nutritional supplement for people in training or improving their overall health. You can formulate into energy drinks, protein shakes, smoothies, sodas, juices or even as an additive to skincare products to reduce puffiness and freshen tired skin. Our CO2 extracted natural caffeine is perfect for Organic formulations.  Infield Market is your B2B source for bulk raw caffeine as well as many other supplements that promote a healthy lifestyle. Contact us to learn more about what we offer.