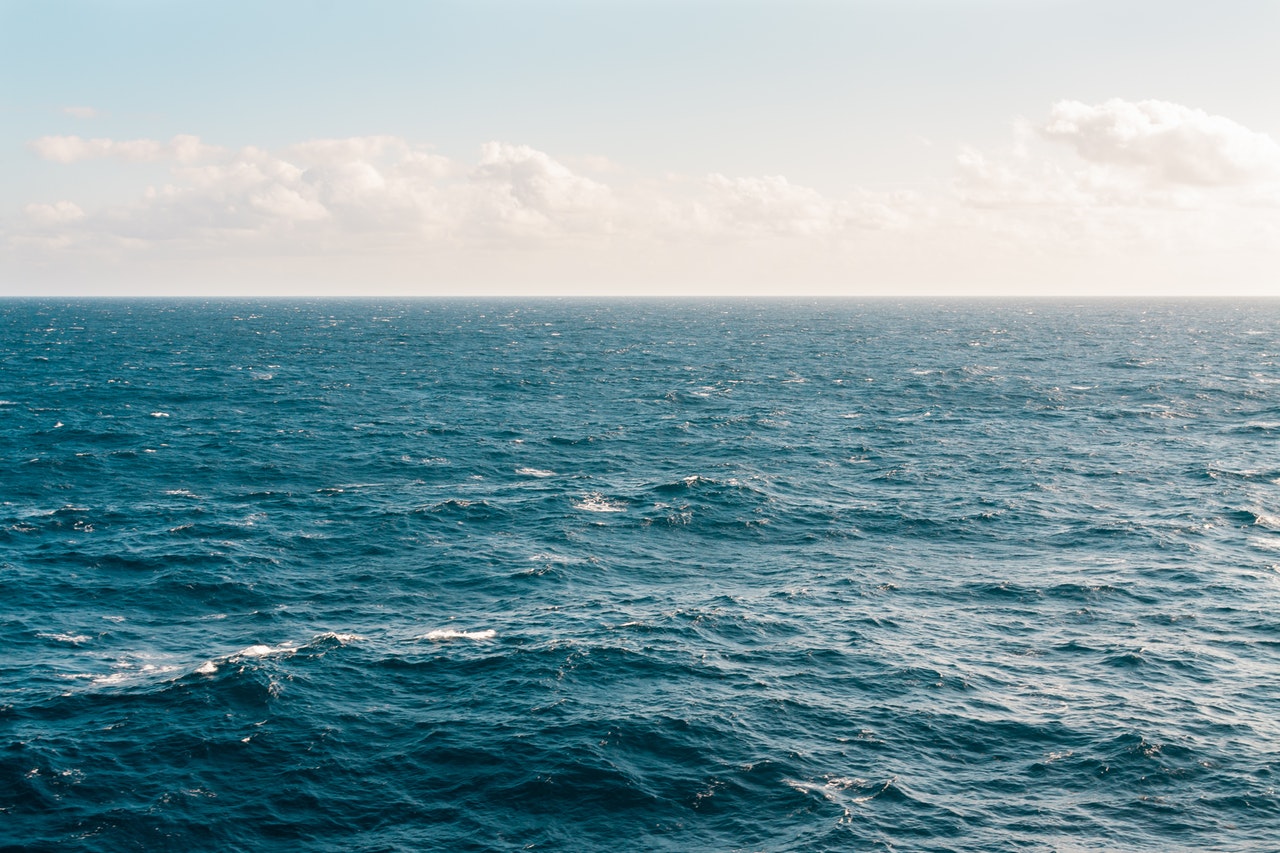 Consumer demand is ever evolving and it has become essential for us to co-evolve. We've recently touched on topics such as hydration and anti-aging, both front runners of consumer demand in our industry, and that's why we're excited to announce the launch of Deep Ocean Minerals™ from CK Nutraceuticals, an IM Direct Partner.

What is Deep Ocean Minerals™?
A mineral-derived raw material innovation, Deep Ocean Minerals™ (DOM) is precisely as it sounds. A standardized science-based natural mineral concentrate manufactured from geographically protected ocean water that is harvested at a minimum of 600 meters below sea level. A patented and environmentally friendly extraction system is used to draw from the site allowing direct access to the deep ocean water which is free of any contaminants or impurities while keeping surrounding sea life safe.
Why Ocean Water?
These clinically studied mineral concentrates from deep ocean water promise to deliver the purest combination of synergistic minerals and trace elements optimal for overall health. A Nutraingredients-USA article on DOM helps to discuss the ocean water idea further, "the deep ocean mineral concept is anchored in paleobiology, which suggests that life on earth originates from the deep oceans (deeper than 0.5 km) and that our transition from sea to land led to compromised nutritive complexity. Photosynthetic organisms living at the surface may deplete certain biogenic components from the water, but these can still be found in the deep ocean water where the sunlight cannot reach." So, what does this mean for us? That the consumption of these nutrients aids in replenishing the human body to full physical capacity.
How Deep Ocean Minerals™ Works
Deep Ocean Minerals™ mimic the body's natural mineral composition of chloride, sodium, magnesium, calcium, and potassium. In one study scientists reported that consumption of DOM before, during, and after exhaustive cycling was associated with increased cerebral hemoglobin levels in both young and middle-aged men, compared with placebo. However, the response was documented as more significant in the middle-aged men. This shows great promise in "developing supplements to increase the cerebral hemodynamic response against a physical challenge and during post-exercise recovery for middle-aged men." Another study concluded that deep ocean mineral water "was more effective in inducing recovery of aerobic capacity and leg muscle power compared with plain water following prolonged dehydrating aerobic running exercise." Overall, the consumption of this ingredient innovation has shown benefits to:
Maintain Equilibrium Balance– Because the mineral composition is similar to our body's when in equilibrium, DOM helps in maintaining optimum cellular fluid levels to keep our pH in check.
Boosts Endurance– Clinical studies support improvements to sports performance and muscle recovery.
Improved Vitality– A variety of scientific studies and research demonstrates the benefits of magnesium as well as how optimal hydration can impact overall vitality and aging.

In general, we all tend to overlook the fundamental and core components that contribute to what we are really trying to achieve – youthful skin, flexibility, better endurance, desired weight loss. To be operating optimally, we need to work on achieving a balanced system stemming from proper hydration that entails a balance of electrolytes, minerals and other essential elements like DOM provides.
Deep Ocean Minerals™ Macro-Mineral Profile
Ingredient Applications
With delivery forms in both liquid and powder, Deep Ocean Minerals™ is guaranteed to offer multiple direct applications including softgels, tablets, capsules, stick packs, gummies, beverage powders, meal replacement powders, greens powders, sports formulations, RTD beverages, functional foods and more. With this new category emerging in sports, and health and wellness nutrition, now is the time to invest.
For more information on Deep Ocean Minerals™ and our IM Direct partner, you can contact one of our ingredient experts by emailing us at info@infieldmarket.appliedpath.com or calling us at 888.285.6120.
COMING SOON!
SaffSerene™ is a standardized saffron extract from stigmas containing 2% safranal, crocin, and picrocrocin. It promotes healthy psychological function, supporting emotional health and mood balance as demonstrated in multiple published studies.* SaffSerene™ is derived from non-GMO saffron flowers from Turkey and Morocco. The saffron extract contains 2% safranal, crocin, and picrocrocin as main actives. Clinical studies have shown a low 15 mg 2x daily dose of SaffSerene™ to be effective in promoting healthy psychological function, safely and effectively.*
Formulate your own hydration – Hydration is key to virtually every bodily function, and unfortunately, we are all suffering from various levels of dehydration, but we may not realize it. We aren't consuming enough water or electrolytes ensuring, at minimum, mild dehydration. It's easy enough to get a glass of water and getting a glass of electrolytes should be just as easy. You can formulate your own hydration with our certified organic hydration blends including: